Championing the battle against cancer
By Anusha Ashwin, Content Consultant, K-Vani, Karkinos Healthcare 
Battling and surviving cancer is a matter of pride. Anybody inflicted with cancer is engulfed by apathy as the extent of the devastations it leaves on a person is just beyond words. So, to have won a battle against cancer and eliminating it from one's system is considered not less than being victorious at a war. If a person has survived cancer, it is not just luck that has sided the person or the response to rigorous cancer treatments. It could primarily be because the cancer was diagnosed at a time when the disease was more manageable or treatable or containable.
In this article, I am drawing examples of cancer survivors who have either been proactive about their health or have taken their signs and symptoms as a warning indicator to cancer. How they battled cancer and how they are generating awareness on the disease is quite compelling. I have analyzed the story behind each one's cancer survival to infer what would have saved them from the deadly disease. In all these survivors, cancer was detected at a stage where the disease was manageable with surgeries, chemotherapies and radiation therapies.  
Cancer warrior – Seema Patil, Chief of Quality, Zerodha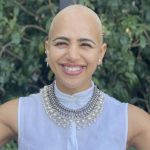 She claimed to be one of the healthiest persons and she says she did absolutely everything possible to be healthy. She believed nothing could physically slow her down until she was diagnosed with breast cancer in November 2021. The world came crashing on her since then. It all started when a small lump in her right breast was detected during her annual mammogram examination. Even though she had no symptoms, she decided to go see an oncologist who did a biopsy, followed by a PET scan, which confirmed that the lump was cancerous and was localized to the breasts. Her awareness messages also say that she could have caught the cancer much earlier, i.e., when in an annual health examination, she noticed a slight bit of deformity in her nipples. She presumed it could be because of breastfeeding. In her annual checkup in 2020, the shadow of the breasts seemed slightly abnormal during one of the tests.
Seema is known as the chief of quality at stock brokerage company Zerodha and is one of India's prominent women in business. Seema is now committed to raising awareness about breast cancer and also breaking taboos surrounding cancer.
Key takeaway from Seema's cancer diagnosis: Seema has been mindful about her health throughout. She has observed changes in her breasts but did not just ignore it. She chose to approach an oncologist. Her proactiveness has certainly saved her from succumbing to cancer.
Cancer warrior – Chhavi Mittal, Actor & Content Creator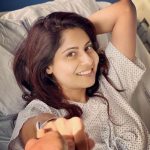 Actor-content creator Chhavi Mittal recently underwent surgery for breast cancer. Her condition was revealed when she had to consult a doctor for an injury she sustained at a gym. This consequential visit to the doctor altered her life completely. Stage 2 breast cancer was diagnosed when a visible lump led to diagnostic tests for the most common women-related cancer death. The lump apparently was visible for long. Chhavi procrastinated from getting an examination done.
In an interview to Hindustan Times, Chhavi revealed that she cried a whole lot when she was asked to go in for a biopsy, and had traumatic sleepless nights before it. Chhavi, however, embraced what is beyond her control. Her reaction towards cancer was not distress. She tried finding solutions by interacting with cancer survivors, cancer specialists, and plastic surgeons to tide over those traumatic pre- and post-operative days.
In her heart, she knows "we all have to fight", but adds, "The only choice I've given myself is either I fight it crying and lose the quality of life or fight with positivity and give it the best energy I can. I chose the latter one!" Chhavi had remarked in the newspaper article. Chhavi is regular on social media and is always sharing her thoughts about cancer and is constantly raising awareness on the importance of cancer screening and early cancer diagnosis.
Key takeaway from Chhavi's cancer diagnosis: The struggle is no ordinary. Chhavi was determined to conquer this tough journey. She had a positive attitude right through from her diagnosis to her surgery and radiotherapy sessions. Self-confidence and self-belief are key in the struggle against cancer.
Cancer warrior – Actress Mahima Chaudhry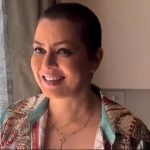 Bollywood actress Mahima Chaudhry was the latest to open up about her cancer journey. Mahima was diagnosed with breast cancer. On social media and through popular newspapers and media publications, she revealed that she has been cancer-free for three-four months now. Fighting cancer was a "psychological battle", she had revealed. The actress got to know about her cancer diagnosis during an annual check-up last year and then she was asked to take a few more tests later on, before starting the treatment.
In a YouTube video ((752) Mahima Chaudhary Breast Cancer Story Very Emotional and Painful Journey for her – YouTube), Mahima shares how life has changed after her cancer diagnosis. Post her cancer treatment, she is dealing with hair loss and this is the time when she is offered new acting roles.
Key takeaway from Mahima's cancer diagnosis: Mahima felt it was important to undergo routine annual health examinations. That's when she was diagnosed with cancer. She has proved that the chances of survival are higher when cancer is diagnosed early. Although she went through a psychological battle for more than 4 months, she is a proud cancer survivor today.
June – The month honoring cancer survivors 
Worldwide, the entire month of June is dedicated to honoring cancer survivors and those who are currently undergoing treatment . In most cancer survivors, the disease leaves a sense of responsibility – to raise awareness about cancer as a preventable disease. 
Cancers when diagnosed early have a better treatment outcome. Oncologists advise never to delay in seeing a doctor when signs and symptoms show up. 
Karkinos Healthcare urges all men and women in the susceptible age to get themselves screened for the most common cancers. 
Take a digital cancer risk assessment test to know your chances of cancer susceptibility: https://knowyourrisk.live.karkinos.in/#/source=krkwebsite
DISCLAIMER
Karkinos Healthcare is providing this blog article to create awareness on cancer. The organization has no involvement whatsoever in the screening, diagnosis, or treatment of any of the cancer survivors mentioned in this blog. The information and images used in the blog has been sourced from public domain or from the survivors' own social media handles. The information conveyed in this blog is neither a medical interpretation nor a health advice offered by Karkinos Healthcare. The views expressed are only an inference to portray the survivors' grit to fight cancer and the importance of early diagnosis.