Karkinos Healthcare forays into Manipur to enable access to comprehensive cancer care across North East India
Imphal, November 23, 2022: Technology-driven, oncology focused, managed healthcare platform, Karkinos Healthcare Private Limited (KHPL) founded in July 2020, launches its cancer care services in Manipur. It is focused on designing and delivering bespoke solutions for cancer care, led by a blend of globally acclaimed medical professionals and technologists. KHPL is on a mission to create 'cancer centers without walls' with a primary aim of addressing the accessibility or affordability gaps in cancer care. The aim is to ensure that no one is denied quality cancer care due to lack of access or affordability.
The primary focus is on early detection and in getting the right diagnostics using a managed care approach. The company's digitally-enabled community risk assessment tool, covering six common cancers, are self-administered to assess if a person is at high cancer risk. High risk individuals are then navigated through Karkinos' proprietary Command Center. The individual needing care is directed to the nearest Karkinos center for consultation and further investigation, as required.
Its wholly owned subsidiary Karkinos Healthcare North East Private Limited is establishing a world-class Greenfield Comprehensive Cancer Care Hospital at Imphal, thereby optimizing the medical resources and infrastructure in collaboration with JNIMS and with support and guidance from the Government of Manipur. The Comprehensive Cancer Care Institute will be operational at the earliest.
While the Comprehensive Cancer Care is being operationalised, Karkinos Healthcare has launched its OPD and Day Care Chemotherapy Centre at JNIMS Campus, 25 Soibam Leikai, Porompat, Imphal East District, Manipur. The centre will be under the supervision of the following Karkinos Healthcare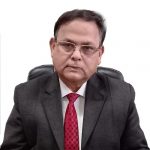 Dr (Prof) GS Moirangthem
MS(PGI), FRCS Ed(UK), FICS, FAIS, FIAGES,FMAS,FCLS
Director – CEO
Senior Surgical Specialist
Karkinos Healthcare, Manipur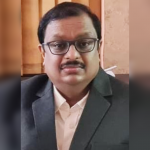 Dr Sourabh Radhakrishnan
MD DM (TMC MUMBAI) EX SR AIIMS
Senior Consultant and Director, Medical and Precision Oncology
Karkinos Healthcare, Manipur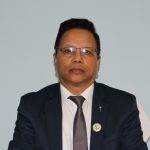 Dr Y. Indibor Singh
MD (AIIMS New Delhi) FICRO
Head – Radiation Oncology
Karkinos Healthcare, Manipur
"In Manipur, this kind of comprehensive cancer care, considering the challenges of the geographical region, will be seen for the first time. Our attempt would be to reach the maximum eligible population not just in this state, but also the neighbouring states, for risk assessment and screening through a variety of mediums, including community outreach through local resources and like-minded organisations, as well as digital channels," says Dr (Prof) GS Moirangthem, Director – CEO, Senior Surgical Specialist, Karkinos Healthcare.
Tata Group, Reliance Industries, Mayo Clinic, and Rakuten Medical Inc. are among the world's leading organizations that have invested in Karkinos Healthcare. The company has also partnered with Tata Memorial Hospital, Guys and St Thomas NHS Foundation Trust (UK), and has inked several research collaborations with leading academic institutions in the United States to stay on the cutting edge of oncology treatment and care.
Envisioning the need to expand Karkinos Healthcare in North East India, Dr. Moni Kuriakose, Co-Founder and Medical Director, Karkinos Healthcare, said, "Our pilot programs launched and implemented in Kerala and West Bengal, in partnership with several health facilities have seen early successes, and now we expand our operations in Manipur to drive comprehensive cancer care solutions in the Northeast geography. Early detection and diagnosis while providing better access to quality care will help reduce not just financial burden of individuals, but improve the care pathway support, and eventually quality of life among patients and caregivers."
Embedded to the overall objective of the organization, going forward the mission is to establish a unique 'distributed cancer care' model based on the optimal utilization of existing government healthcare infrastructure. Karkinos Healthcare will develop the 'Hub and Spoke' program, with the upcoming hospital and JNIMS being the hub while the Health and Wellness centres (HWCs), Primary Healthcare Centres (PHCs) and District Hospitals (DHs) will be the screening and diagnostic spoke centres.
About Karkinos Healthcare:
Karkinos Healthcare is a technology driven oncology focused managed health care platform for early detection and diagnosis of common cancers. The organisation espouses use of a distributed cancer care network, while working with network of healthcare institutions and domain experts within the ecosystem, with an aim to provide comprehensive cancer care closer to individuals' home.
To learn more, visit https://www.karkinos.in/about-us/